Every November Women's Crisis Services hosts an event to raise awareness and funds throughout Woman Abuse Prevention Month. Due to the pandemic, an in-person event will not be possible. But with rates of domestic violence increasing by 30% during the first wave, it's crucial that we continue having conversations about domestic violence, while also raising awareness and funds.
That's why we are running a month-long virtual campaign called "Voices Empower" throughout November to support women and children in our community. And we need YOUR help!
Throughout November, there are many ways you can make a difference. One way is by purchasing and wearing a new, limited-edition purple face mask. Purple is the official domestic violence colour and this year we are encouraging you to "Wear a mask but don't mask your voice #VoicesEmpower". 
We'll also be giving you fun and creative ideas for running your very own crowdfunding campaign throughout the month, as well as sharing tips, resources, and much more! At the end of the month, we will wrap up with a very special, virtual finale event called "Listen Up with Elizabeth Renzetti & Molly Hayes, Globe and Mail Journalists Discuss Domestic Violence in the Media." Stay tuned for more details!
We are looking for companies who would like to partner with us by sponsoring this campaign! Please see our sponsorship opportunities and connect with Jenna Mayne, Communications and Fund Development Manager, if you are interesting in becoming a Voices Empower sponsor.
Thank you for supporting Voices Empower!
Brand new, limited-edition masks on sale now! By purchasing a mask, you are helping women and children move beyond violence to live safer, happier lives.
You can help us raise even more awareness about domestic violence by taking a mask selfie and sharing it on social media!
Use the hashtag #VoicesEmpower and share the message "Wear a mask but don't mask your voice."

The masks have ear loops and a built-in filter. Each mask has 3 layers of protection. The shell is a double knit polyester fabric that has a bit of stretch. The center layer is a filter that is made of non-woven polyester. And the internal liner is a polyester grid mesh for breathability and comfort. Masks are washable and reusable.
Masks are Sold Out.
Thank you for ordering a limited edition "Relax n' Snack" Pack to enjoy on November 26th for our Listen Up virtual event!
Snack Packs are Sold Out.
Encourage your friends and family to join in and support women and children in our community as they move beyond violence!
Check out some of the amazing initiatives happening in your neighbourhood this November!
We are raising funds for our beloved Music Therapy program. Join our Crowdfunding Campaign to help us reach our goal! 
Check out simple ways to fundraise and show your support for Woman Abuse Prevention Month. 
Help raise awareness about domestic violence by sharing stories and statistics. We all have a role to play in ending domestic violence.
Use your voice! Share words of encouragement or quotes that have helped you get through tough times. Let's empower one another and celebrate strong women. Remember to use the hashtag #VoicesEmpower! 
Tell us why you care. This week our sponsors will share videos explaining why they are supporting the Voices Empower campaign to help women and children in our community. We encourage you to join in and share why this is important to you on social media.
November 26th @ 7pm
Listen Up with Elizabeth Renzetti and Molly Hayes,
Globe and Mail Journalists Discuss Domestic Violence in the Media
This is a virtual event via Zoom. There is no fee to attend, however, we ask that you consider making a donation if you are able. Suggested donation amount of $20.
Special Podcast Episode:
How Domestic Violence Impacts Ontario Women and Children with Jill Dunlop
November is Woman Abuse Prevention Month in Ontario and for this special episode we are joined by Jill Dunlop, the Associate Minister of Children and Women's Issues. In this episode, the Minister talks about how domestic violence is impacting Ontario women and children and explains what role the government plays when it comes to domestic violence.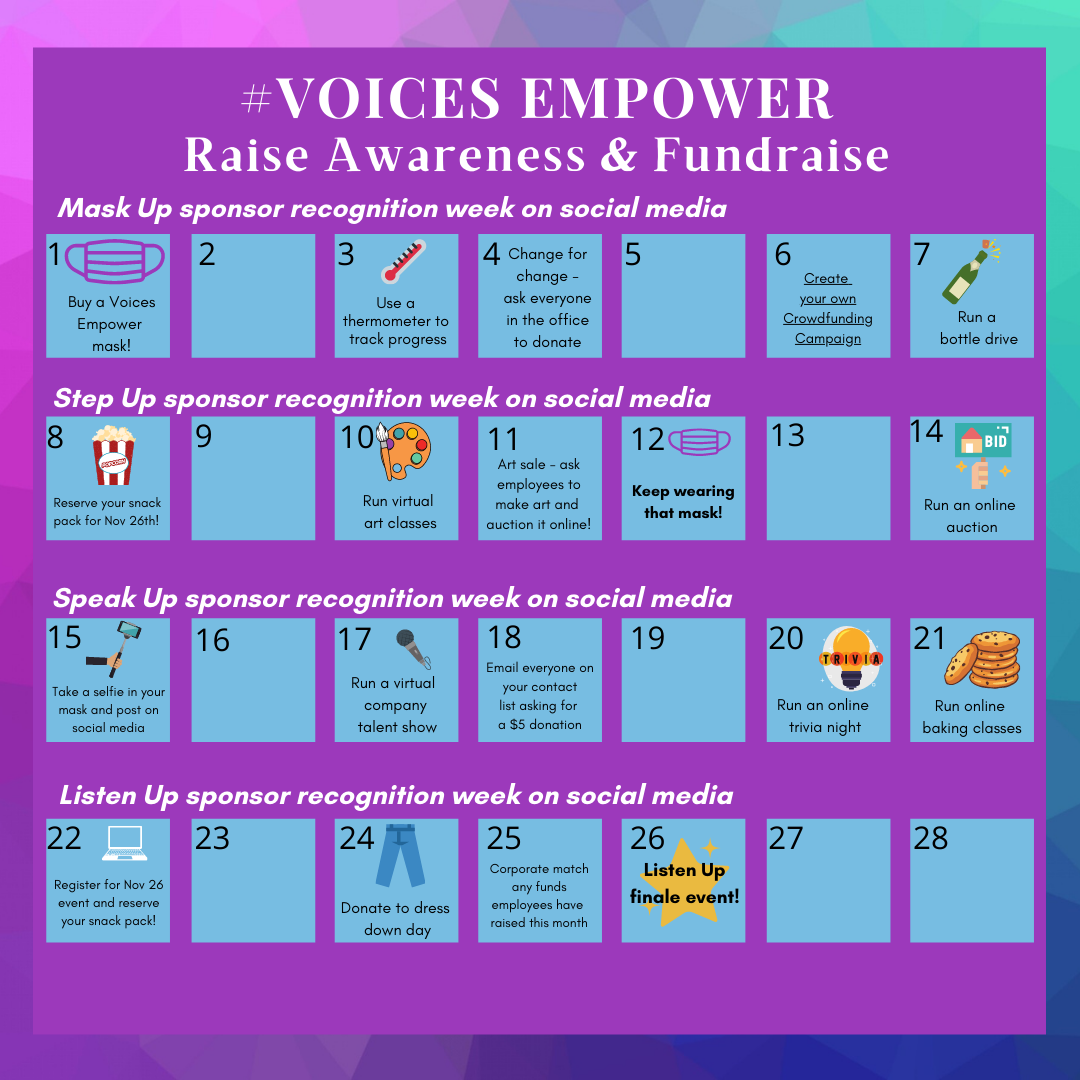 What is a Crowdfunding Campaign?
A crowdfunding campaign engages community supporters to raise funds on behalf of an organization; in this case, the organization is Women's Crisis Services of Waterloo Region. 
Proceeds raised through Voices Empower will help fund our beloved Music Therapy program; this program is a favourite among our shelter residents and one that we do not receive any government funding for, which means we rely on our generous community to help keep this invaluable program running.
Music Therapy is suitable for women and children alike. It's a great way for a mom to bond with her child, which is especially crucial when healing from trauma. Plus, music is known to bring people together; children are no exception! If a child isn't verbal or has difficulty talking through tough feelings, Music Therapy can be a powerful alternative to other forms of therapy. 
We have set a crowdfunding goal of $20,000 and we are asking for YOUR support to achieve this goal! You can help by either donating directly to our campaign page or by creating a campaign page of your own to share with family and friends.
Create your individual crowdfunding page today and check out our Crowdfunding Starter Pack with all the tools and info you need to make your campaign a success!
Community Crowdfunding Initiatives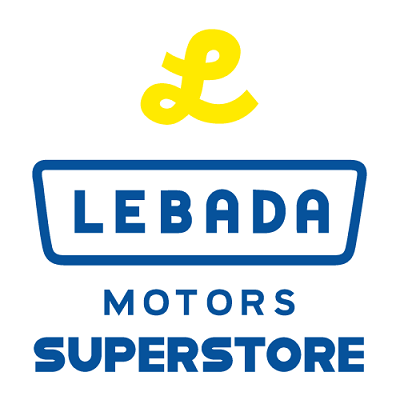 Lebada Motors
We're grateful to Lebada Motors for hosting an awareness and fundraising campaign.
During October and November, they will be donating a portion of EVERY vehicle sold, with hopes to surpass their previous goal of $10,000. If you're in need of a 'new' car, be sure to check them out! 
Thank you for your ongoing support! 
 We are grateful to our community for supporting women and children as they move beyond violence 
Thank you to our campaign sponsors!