Thank you for believing that "She Deserves it"
For years, in the midst of a crisis, women and children were being forced to share bedrooms and bathrooms with people they didn't know. They were eating in shifts because our kitchen was so small. They didn't deserve that.
Counselling and therapy, in fact all programming, had to be done in closets and cramped spaces at Haven House. It was not as effective as it should have been and was, at times, uncomfortable. Women and children escaping abuse didn't deserve that.
The shelter was not a private, calm, therapeutic place to seek refuge and heal from abuse and violence. It wasn't what she deserved.
Because of the generosity and compassion of so many people, together we rebuilt Haven House, because SHE DESERVES IT. Thank you.
The past year brought many new supporters who reached far beyond where we could reach on our own. Our Leadership team lead the way and brought our community together, brick by brick, donation by donation. Haven House is truly a community project that will change the lives of so many of our friends, neighbours and loved ones.
Alongside the rebuild of Haven House, we forged ahead with new third party events, campaigns, and celebrated successes at our Women's Week event- Terrific Tables, at our Annual Golf Tournament and under the stars at our Stars and Strength Gala at the enchanting Hacienda Sarria. All of which required not only financial sponsorship and support, but many volunteer hours of support and dedication.
It is because of you, our donors, our supporters, our volunteers, that we are breaking the chains of abuse. We have a dedicated Outreach program and two shelters for abused women and children in our region. Within the walls of Anselma House and Haven House we offer safe refuge and a place to heal for your sister, mother, colleague, neighbour.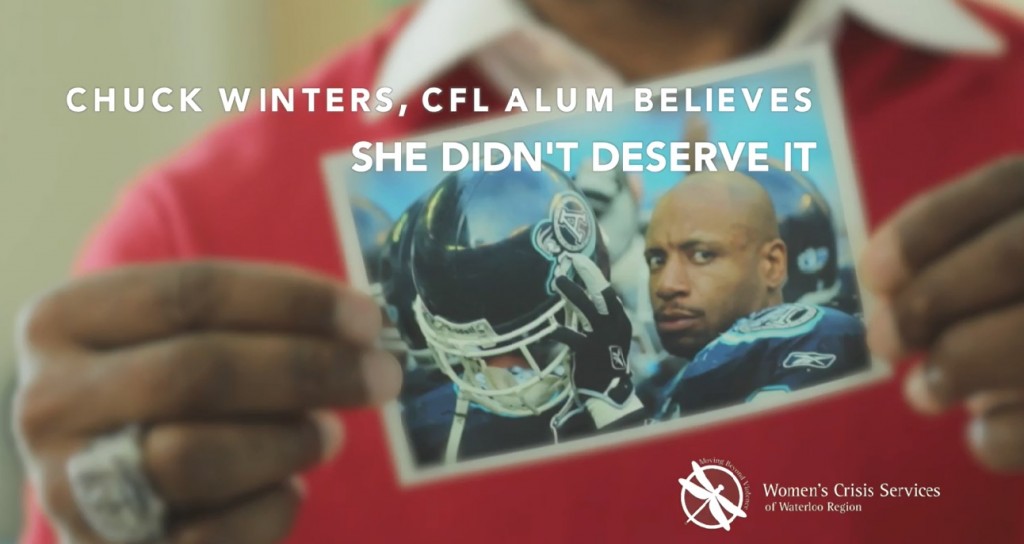 CFL Alum, CHUCK WINTERS has joined the team to REBUILD HAVEN HOUSE. Click here to see why he believes that women and children don't deserve abuse, they DESERVE a safe haven.
Please join Chuck Winters and DONATE to Rebuild Haven House.
To read more about his motivation, read this article from THE RECORD.