Thank you to everyone who celebrated International Women's Week 2017 with us
at "Terrific Tables-Wonderful Women"
TOGETHER we raised over $10,000 for Women's Crisis Services!
Terrific Tables-Wonderful Women, a fundraiser for Women's Crisis Services, brings together people from all walks of life to create, vote, bid, laugh, learn and celebrate.
Groups came together, chose themes and got creative in expressing their passions, fears, memories, hopes and everything in between!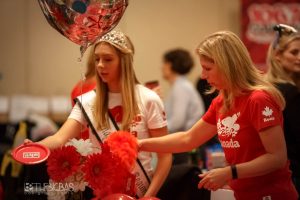 We were HUMBLED that a growing number of men are supporting this fun event and that their contributions are not only welcome, but make our event more inclusive and complete, just like our work to move beyond violence.
 WHAT IN THE WORLD IS TERRIFIC TABLES?
Teams of 5 or 8 are required to enter the Terrific Tables Contest. Teams will receive tickets to the event, one reserved table to decorate, Tent card with your team/table name on it, light snacks, and entry into our Terrific Tables contest!
Get together, plan your theme, dress yourself and your table!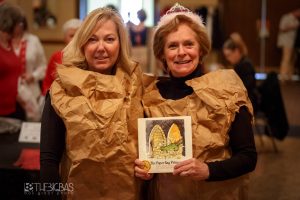 OR just attend as a guest, enjoy the shop
ping and entertainment, be a secret judge and have a great day!
We are so proud that JENNIFER CAMPBELL  came back again to MC our event! She brings her WIT and WISDOM to wrangle us into some sort of agenda!
We also welcomed comedian MICHELLE SHAUGHNESSY to help us laugh through the day and celebrate with happiness!
Start planning your creative theme for next year!


Thank you to our supporters from Miller Thomson, BELL Canada, Manulife, BMO Bank of Montreal
and 570 NEWS, Country 106.7 and CHYM 96.7!

See photos from previous year's event below or on Facebook!
Our 2015-2017 Photography Partner is The Big Bas- Visit his page here http://thebigbas.com/