Shoppers Drug Mart stores of Cambridge donate more than $18,000 to Women's Crisis Services
MEDIA RELEASE
For Immediate Release
Cambridge, ON. January 22, 2019 – Women's Crisis Services of Waterloo Region recognized the Shoppers Drug Mart stores of Cambridge for raising more than $18,000 through their Growing Women's Health campaign for Haven House shelter.
Under the leadership of Bashir Sachoo, owner of the Shoppers Drug Mart on Hespeler Road, Cambridge Shoppers Drug Mart stores have raised more than $94,000 since 2014 to support women and children escaping domestic violence in Cambridge and North Dumfries.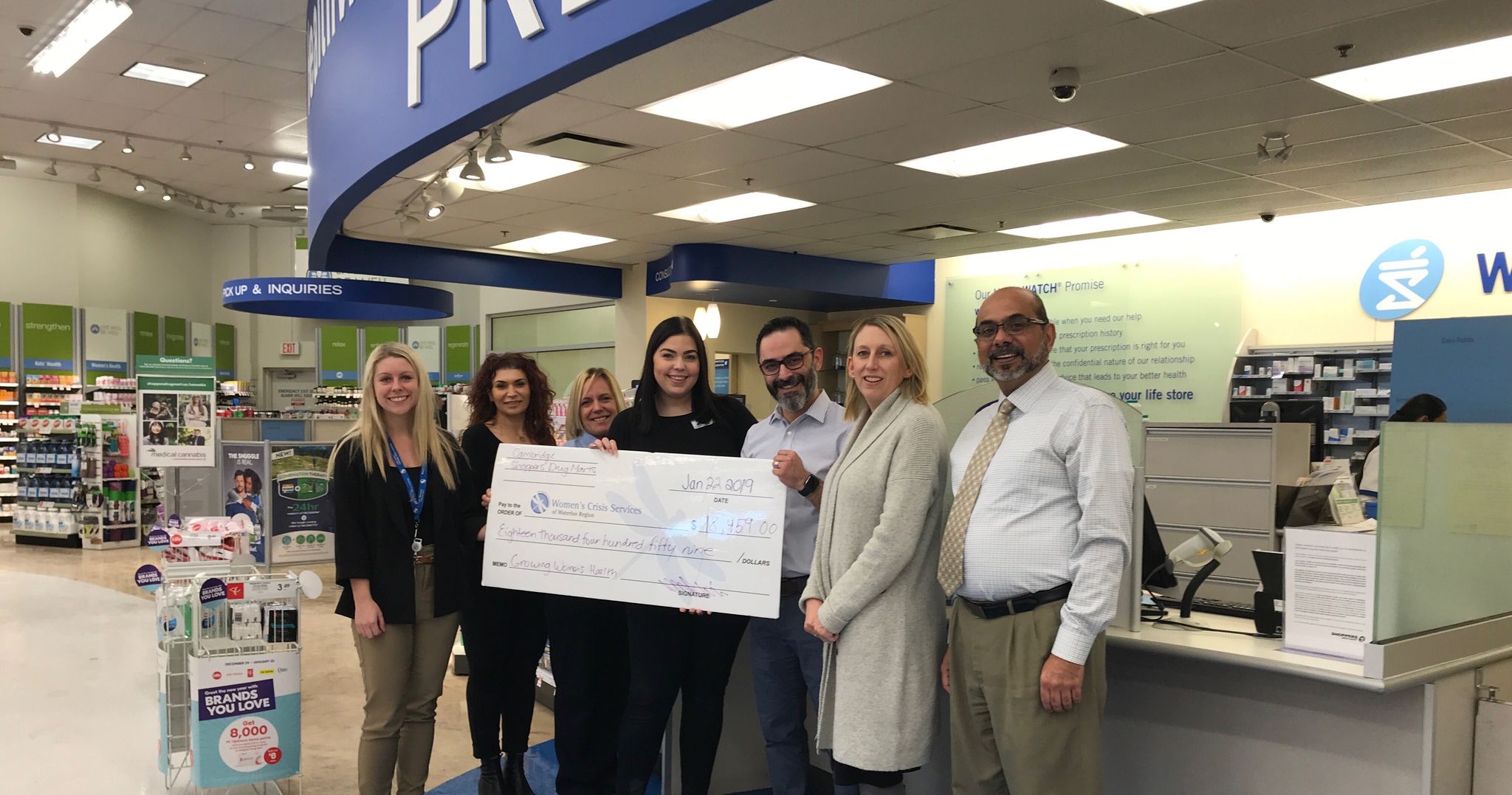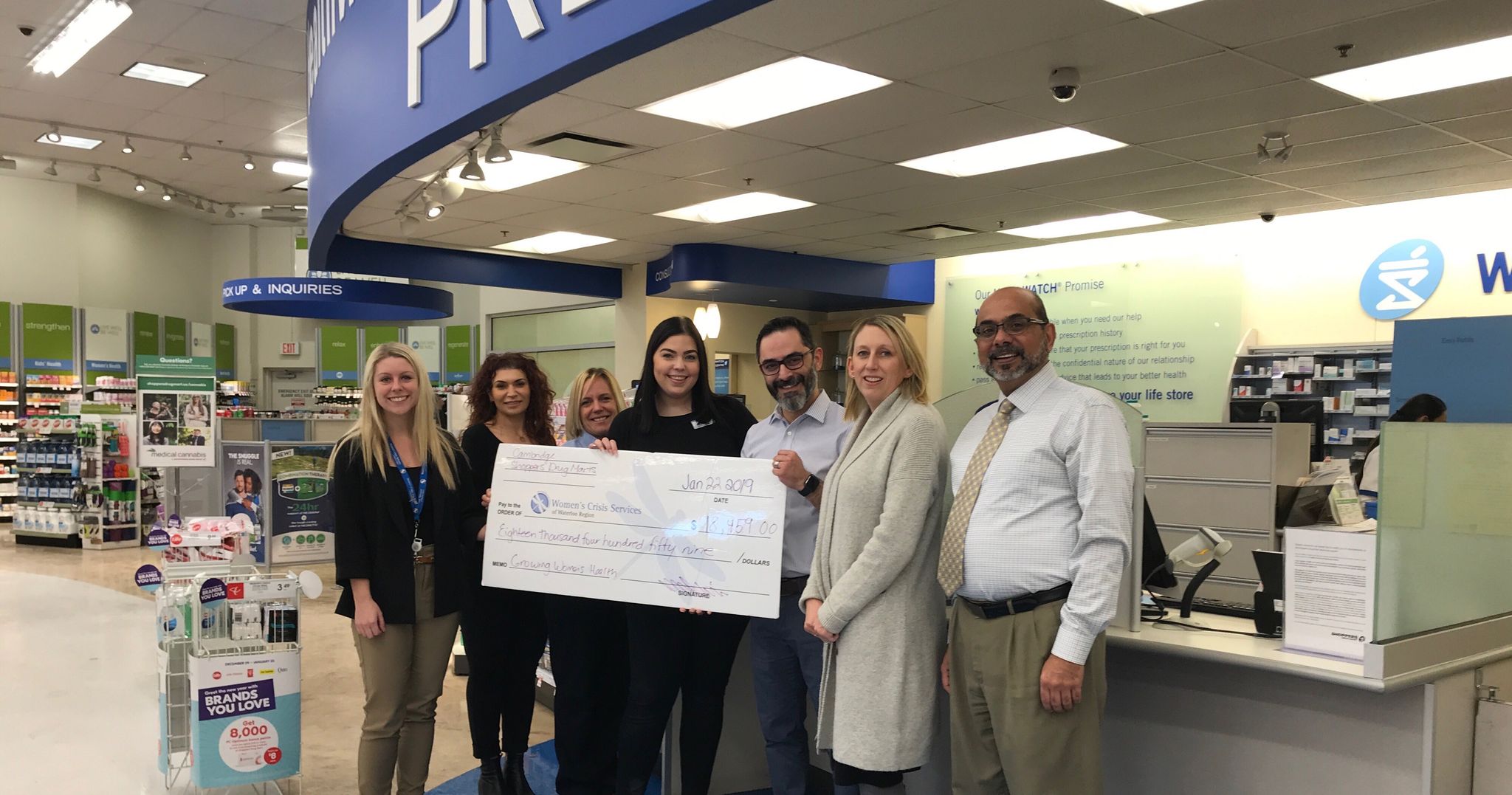 On January 22, Bashir Sachoo presented to Jennifer Hutton, CEO of Women's Crisis Services, a cheque for $18,459 raised by the following stores in the fall of 2018:
Store 1096 – 101 Holiday Inn Drive
Store 721 – 499 Hespeler Road
Store 1257 – 950 Franklin Blvd
Store 720 – 115 Dundas Street N
store 1091 – 137 Water Street 
Store 927 – 130 Ceder Street
"We are extremely grateful for support of the Cambridge Shoppers Drug Mart stores," said Hutton. "Their hard work and dedication is truly making a difference in our community."
The funds were raised through employee-driven initiatives, including BBQs, auctions, and asking for customer donations at the cash register.  
For more information, contact:
Jenna Mayne
Communications and Fund Development Manager
Women's Crisis Services of Waterloo Region
519-741-9184 ext. 2003
Jenna.Mayne@wcswr.org