10 years of success¦.2006 to 2016
For ten years we have been marking the month of November, Woman Abuse Awareness Month, in a special and impactful way with our community. This past November, we celebrated with a gala and reflected on our accomplishments as an agency over the past decade.
In addition to rebuilding both Anselma House in 2011 and Haven House in 2016, from the ground up, here are the highlights from the past 10 years:
In 2006, the agency logo of a Dragonfly and slogan of Moving Beyond Violence were created
The agency structure has been significantly altered and new positions such as Food and Nutrition Coordinators were created to optimize client service delivery.
Hiring practices have significantly changed; only credentialed social workers are recruited for front line positions. All of our managers have Masters Degrees.
Our technology has been considerably updated and a client data base was incorporated which allows us to pull stats and maintain accurate and thorough client records
A Part Time Clinical Psychologist has joined us on site; she completes clinical assessments of our clients, many of whom have been exposed to decades of trauma
A Music Therapy program was launched at both shelters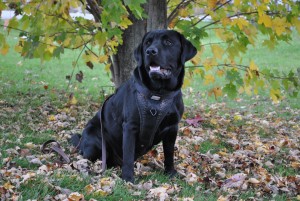 Therapy dogs from St. John's Ambulance visit weekly at each shelter
We engaged in several research projects with the Faculty of Social Work at Wilfrid Laurier University to better analyze the work we do
A new Auditor, labour relations lawyer and corporate lawyer were hired with the view to more effectively address the business aspects of the organization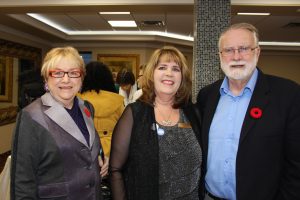 Our bookkeeper was replaced with a certified accountant
We have external contracts with both a Handyman and Facility Consultant
All agency policies and procedures have been rewritten
Agency core standards and worker competencies were developed
Annual performance appraisals are now completed for every employee, based on worker competencies
Our employee RRSP program was enhanced with the assistance of financial advisor Cezary Jarski from Primerica
The board of directors transitioned from an operational board to one of governance which resulted in the development of board governance policies and updating the agency By-Laws
Planning is currently in place for the development of our 3rd Strategic Plan during this 10 year period
Since 2006 our agency has and continues to be the Regional representative for domestic violence on the Waterloo Region Crime Prevention Council
We were one of the Architects for the co-located Family Violence Project which began in 2006 and operates out of Carizon Family Counselling; we continue to be an instrumental partner
A detailed Protocol and Memorandum of Understanding was developed between our agency and Waterloo Regional Police Services. One of the highlights is that every time a criminal charge is laid against an abuser, the police refer the victim to our agency so that follow-up can occur by one of our Outreach workers
Since 2012, Family and Children's Services has had one of their child protection workers in-house at each shelter. This co-location has been a major accomplishment for both our sectors and a first in the province.
Our community partnerships have evolved significantly; there are countless working agreements in place with partner agencies
Last, but not least we created a community awareness forum each November in recognition of Woman Abuse Awareness Month " and our 10th year was celebrated on November 26, 2016 with our first Gala event.