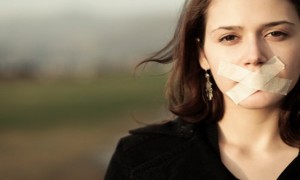 I have worked for this agency for over 20 years and have had the opportunity to work with and support some amazing women during my time here.
The stories we hear on a daily basis can certainly be difficult, but we have a job to do and that's to help women live in a world without violence.
Last May 2014 I was connected to a new client.  She shared that she had been living in a verbally, emotionally and physically abusive marriage.  She had already started to make a plan to separate, but wanted some additional support to help her get through the next steps.  We completed safety planning and I was able to connect her to a lawyer to get some legal advice.  During one of our appointments, she shared that she had been recently physically assaulted by her partner and even showed me some of her injuries.  I informed her that she would still be able to speak with police to discuss laying charges even though the incident happened a few days prior.
She was hesitant, but was willing to hear what the officer had to say about the process of laying charges after the fact.  We were meeting at Carizon Family Counselling Centre where the Family Violence Project is located so I was easily able to have a Domestic Violence Detective come and speak with her.  This woman listened to what the detective had to say, but was still unsure about sharing what had happened to her for fear of her husband being arrested and getting more angry.
At my encouragement, she went to St. Mary's hospital to at least have her injuries documented for if and when she was ready to inform police.  Two months later, there was another incident of physical violence.
After this incident she realized that it was never going to stop so she decided despite her fears, it was time to speak with the police. Due to the fact that she had her injuries documented at St. Mary's Hospital, the police were able to use the evidence and her husband was charged with assault and mischief and left the marital home.
In some of our follow up appointments, she shared that her stress level had decreased and her quality of life was so much better now that she was no longer living in such an unhealthy environment.
In this line of work, we don't always get to know what happens to our clients or how things are going for them.  Yet, with this client, I was fortunate to enough to hear from her a year after the physical incident that led to the charges.  She wrote me an email to say that she is doing well and living a peaceful life thanks to the support from our agency, and how she and her children have a bright future ahead.
She also sent along her own version of her story to share with other women to show there is hope to live a life without violence.
http://thepurplefig.com/the-violent-touch-of-my-abusive-ex-husband/