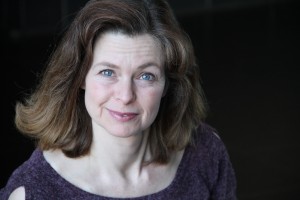 Jennifer Cornish is a friend of Women's Crisis Services, and we are proud to say that she is lending her talents and time to "Rage Against Violence" in support of ONE ACT for Woman Abuse Awareness Month.
In her own words: "My relationship with WCS began many years ago when I needed help in understanding and healing from a relationship I had ended. The counsellors at Anselma House were there for me and I attended the outreach group for a year. The effect of that support and shared wisdom has been incalculable in my life. And so, when Gary Kirkham and Dwight Storring asked me to be part of their WCSWR film, Five Days At Haven House, I was 150% committed from the start. When they called again and asked if I might be interested in taking part in this new project, One Act, my answer was immediate: YES. Tell me when and where?!"
Trained by industry pros from Stratford, Shaw, Second City and Kids in the Hall, Jennifer Cornish has worked in film and television, and says she has spent the best parts of her life onstage, a place she has been since the age of 8. Jennifer was the recipient in 2011 of the Region of Waterloo Arts Award for Performing Arts. She founded KW-based production company PrACTical TheACTrics in 2010.
Recent local acting credits include: Debra, in Kimberly Akimbo, Liz in Dine Her (at the Harmony Lunch Diner), Edna in Nowhere Ontario, Edith in Pearl Gidley (by Gary Kirkham), Mrs. Lintott in History Boys, Louise in Hollywood Arms, Jeri Neal in Dixie Swim Club, and Alexa in As Bees in Honey Drown, Mona in Queen Milli of Galt (by Gary Kirkham), and Martha in Who's Afraid of Virginia Woolf. Since 2013 she has been touring the Irish one-woman show Myra's Story.
Jennifer says: "Theatre, to me, is the art of witnessing humanity, both in myself and in the world. It asks the actor and the audience, both, to walk a mile in someone else's shoes, to experience someone else's story. Stories have the power to change the way we think, which is big magic because changing the way we think is the only way to change pretty much anything."
When asked what ONE ACT others can do to support WCSWR, Jennifer advises to get involved in any ONE way.
She suggests  to donate: Time, money, items, media print space, social media mentions.
Learn. About what goes on, what some of the signs and symptoms of abuse look like, and what support is available. Learn how you can help.
Listen. Listen to the women in your life, ask questions and let them know they are not alone, that there is help, that they deserve to feel safe, free, happy and loved. And so do their kids.
Share with others about what you know, about what you see, about what is ok and what is not. Help them become advocates.
Stand up where you safely can and let people know when their words and actions are harmful and abusive. If you can't do so safely, call the police. Don't turn a blind eye; you may save someone's life.
Jennifer will be on stage during ONE ACT as a reader in the Rage Against Violence play. Thank you Jennifer, for all that you have done and continue to do for women and children.
 To purchase tickets to this event, contact Drayton Entertainment 1-855-372-9866.