Guest post by Kaitlyn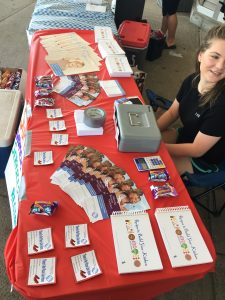 Hard working, determined, and creative are just a few words I would use to describe my friends and I. Myself, Ryan, Jalen, Ian, and Kayla spent weeks in advance trying to make June 11 absolutely perfect and we succeeded. It was a charity BBQ for the Women's Crisis Services of Waterloo Region, a foundation very close to our hearts. This all started in our Future Forums class, and for our summative project we had to go out and Do Something that is going to help / benefit our community. There wasn't a moment of hesitation until we joined as a group and stated that we were going to help local women escape violence.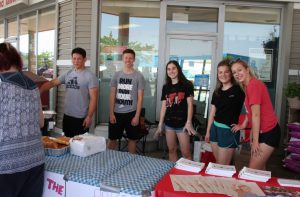 We created posters, advertised around the school and social media, even got hotdog bun donations! The day finally came, I don't think any of us got sleep the night before because we were all so excited! We set up tables, had our WCSWR display, and started cooking hotdogs! We were out front of Zehrs from 11:00 AM – 4:00 PM, and ended the day with $525.55!
Originally the goal was to get $200, needless to say we were pretty ecstatic with the results. I believe that changing the world starts with the youth, and even a donation to a local foundation such as the Women's Crisis Services changes someone's life for the better. I would like to give a massive thank you to everybody who came out and supported us, we couldn't have done it without you!
Kaitlyn