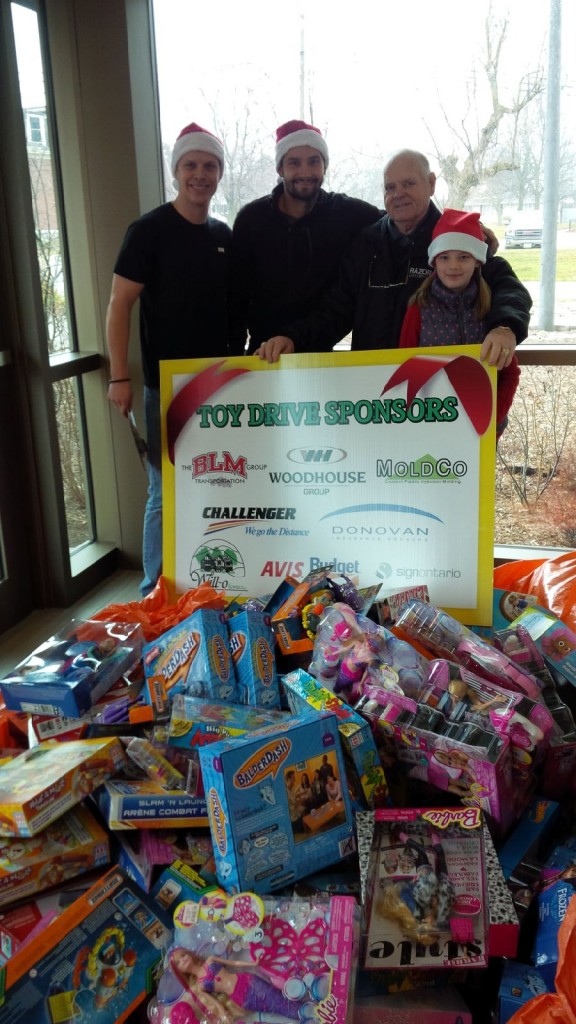 Today we had a delivery from Santa's workshop!
His helper elves Larry, Joe and Sebastian have been very busy collecting sponsorships, picking out the perfect toys, gathering them together and then making a special delivery to Anselma House! Santa's workshop must have been very busy as these are some very sought after items.
I think we will try to hide some away for the birthdays that we celebrate in the shelters too.
And of course we will have our own elves deliver some of them to our shelter in Cambridge, Haven House.
Larry, or "Lead Elf Larry" as we now call him, reached out to some very generous sponsors to help deliver smiles during the holiday season.
Thank you to BLM Group, Woodhouse Group, Paul's Roofing, MoldCo, Challenger, Donovan Insurance, Will-O, Avis, Budget and Signontario for your generosity, your kindness and for giving back to our community.
Santa's sleigh ( a donated moving van) was filled with more smiles for other children in the Waterloo Region.
Before we knew it, they were off to the next place, without even refueling on milk and cookies!
Thank you Larry, Sebastian, Joe and your newest little "Inky Stinky" helper in training!