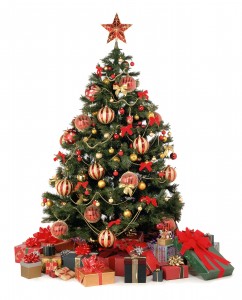 As an Outreach Worker, I work with many families who live in the community during the time that they are looking for support. This past year I was very fortunate to be able to have some of those families sponsored by generous companies and families through the community in order to ensure that those who may be struggling were still able to have a great Christmas. The common theme between the families that were assisted were families that had recently experienced a separation from their abusive partner or family member and were trying to start from scratch on their own.
Many of the mom's had expressed concern for their children knowing that the extra money that they had was going towards buying beds and dishes, and that they were fearful that Christmas was going to be a disappointing time in a year that had already seen so many changes and hurtful things occur.
Because of the help of those within the community, some of these families fears were relieved as I was able to share with them that their children's ˜Santa's wish list' may be fulfilled by a generous donor.
Shock, tears, excitement and relief was what I was able to observe from these moms who now knew that their children would be able to have a good Christmas and a bit of an escape from the many changes that had been occurring within their lives. After Christmas, all of those families have provided me with thank you cards, letters, and children's drawings/artwork to pass on to ˜Santa' as an appreciation of the wonderful Christmas they had.
My favourite being from a young child who thanked ˜Santa' for the Christmas tree that they were given as they knew when they moved they were not able to bring the one from their own home. The child went into great detail about the ornaments that they were able to make to adorn the tree, and although they liked the gifts they received, their favourite was that they had a Christmas tree. I would like to thank those who have helped out the many families that Women's Crisis Services works with, as without you, the extra smiles that we saw this time of year may not have been possible.