Is your Prince Charming turning into… Prince Harming?
Know the signs of abuse, Know what to do!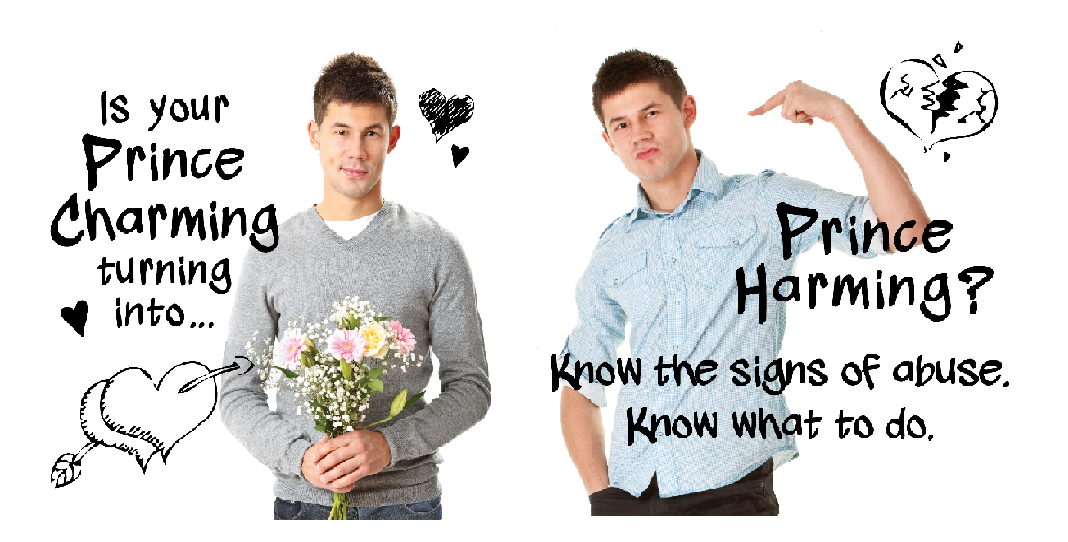 Over the month of November, Women's Crisis Services will be launching our Prince Charming, Prince Harming campaign. Our campaign is targeted at women ages 18-25 in Waterloo Region. We hope to help young women to identify the signs of abuse and to know what to do when they see them in their own relationships or those of other women in their lives. We want them to know that Women's Crisis Services is available to help them by providing shelter at Haven House in Cambridge, Anselma House in Kitchener or by providing other services such as developing a safety plan.
Please feel free to view our current resources and check back regularly for more updates!
Learn the signs of abuse and what to do.  Check out our blog posts
Our Princess Culture Seeks Prince Charming
Check out our interview on 570 News
Let's Talk About It!
Check us out in the Waterloo Region Record!
News Release: Awareness Campaign Launch
Awareness Video
He's a real Prince Charming. Or is he? We've created a short video about a young woman struggling with that question. Please watch it, let us know what you think and share it with your friends – on Facebook, Twitter and in real life!
Why Prince Charming?
Prince Charming, why do you harm me? Is a question posed in this song that explores one young woman's experience of being wooed by her Prince Charming only to discover that he really is her Prince Harming. Written and performed by local singer/songwriter Danielle Robert especially for Women's Crisis Services of Waterloo Region.

You can get Danielle's song for free by signing up to her e-mail list using the media player below.
Or you can buy it for 99 cents and Danielle will donate all sales in November to Women's Crisis Services of Waterloo Region. Use the buy link in the media player.
 Signs of Abuse – A Photovoice Project
Our most powerful video yet looks at the signs of abuse through the eyes of 4 young women.

Our Agency Video

Resources: