November is…
Woman Abuse Prevention Month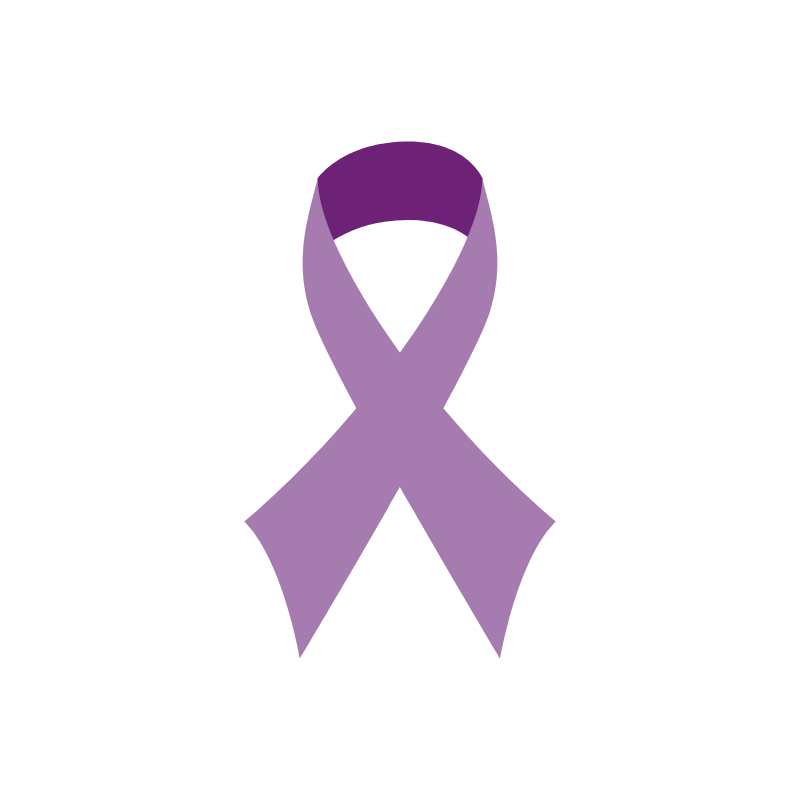 It is every woman's fundamental right to live in safety and security in her home and community – free from the threat of violence.
There are many ways you can show your support
Wrapped in Courage Scarf
THE COURAGE OF A WOMAN ALONE IS NOT ENOUGH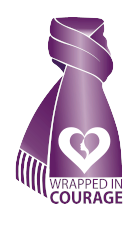 The purple scarf is a symbol of the courage it takes a woman to leave an abusive relationship. However, the courage of the woman alone is not enough. It takes the strength of an entire community to end violence against women.
Thank you for wrapping Waterloo Region in purple to show women and their children that their community supports them and they are not alone.
Purchase our #SheIsYourNeighbour Book today, and read our Agency Ambassadors inspiring stories of survival, see exclusive behind-the-scenes photos, learn how to recognize and respond to domestic violence, and much more…
Thank you for wrapping Waterloo Region in Purple!
Scarves are now SOLD OUT!
Consider purchasing our award winning book!
#SheIsYourNeighbour Book $20
*Books can be purchased in person or online, with pick up at Anselma House reception – Mon to Fri, between 9-4.
Give Online
By making a donation, YOU are helping women and their children move beyond violence in our community.
All proceeds raised through fundraising will provide essential services to the women and children we serve at Women's Crisis Services.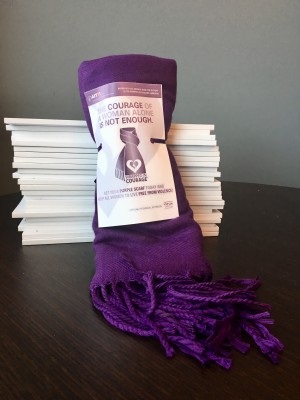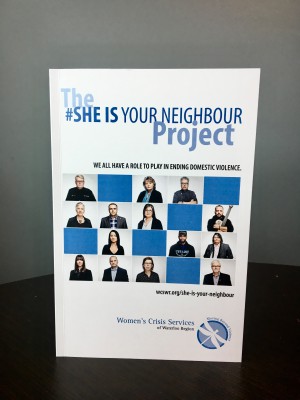 View Our Wishlist
Review our wish list of items we're currently in need of in our shelters.
By Cheque
Cheques can be sent via mail to:
700 Heritage Drive,
Kitchener, ON N2A 3N9
Give Online
All proceeds raised through fundraising support the women and children we serve at Women's Crisis Services.
About Your Donations, Where & How They are used
Your donation, along with proceeds from the scarves and books, will go directly to supporting the work we do at Women's Crisis Services of Waterloo Region.
Every year, we provide safe shelter to more than 500 people, as well as Outreach services to almost 900 women. Your gift helps ensure that we can continue providing these essential services for women and children who have experienced domestic violence and come to us for support. 
Services we provide
Safe Shelter – Anselma House & Haven House
Outreach Services – Helping women in the community
24/7 Support Lines  – 519-742-5894 KW /519-653-2422 Cambridge
Programs & Partnerships
Women's Crisis Services offers a variety of support services to women and children, in addition to providing safe shelter through Anselma House and Haven House.
24/7 Support Lines
Kitchener-Waterloo 519-742-5894 | Cambridge 519-653-2422
Regional Outreach Program
Meeting women in the community to provide assessment, safety planning, and other case management support.
Counselling & Group Therapy
A variety of groups for women and children.
Clinical Psychologist
Dr. Kathy provides consultative assessment services to women and children.
Music Therapy Program
Using music as an alternative to talk therapy and a way to heal from trauma.
Child and Youth Program
Support offered to children to assist in their healing. Staff work with moms and children to enhance relationships, communication, conflict resolution, and emotion regulation.
Resilience Project
Meets the needs of children and youth with the goal of building relationships between caregivers, peers, and community.
Family Violence Project
A collaborative of agencies that provides wrap-around, seamless services to victims of domestic violence.
What is Domestic Violence?
Domestic Violence is the intentional and systematic use of tactics to establish and maintain power and control over the thoughts, beliefs, and conduct of a woman by creating fear and/or dependency.
The tactics include, but are not limited to, emotional, financial, physical and sexual abuse, as well as, intimidation, isolation, threats, using the children and using social status and privilege. Learn more about the signs of domestic violence or about making a safety plan.
Domestic violence includes the sum of all past acts of violence and the promise of future violence that achieves enhanced power and control for the perpetrator over the partner.
Abusive behaviour does not result from individual, personal or moral deficits, diseases, diminished intellect, addiction, mental illness, poverty or the other person's behaviour or external events.
your rights
I am not the cause of another's violent behavior.
I do not like nor want to be abused.
I do not have to take it.
I am an important human being.
I am a worthwhile woman.
I deserve to be treated with respect.
I do have power over my own life.
I can use my power to take good care of myself.
I can decide for myself what is best for me.
I can make changes in my life if I want to.
I am not alone. I can ask others for help.
I am worth working for and changing for.
I deserve to make my own life safer and happier.