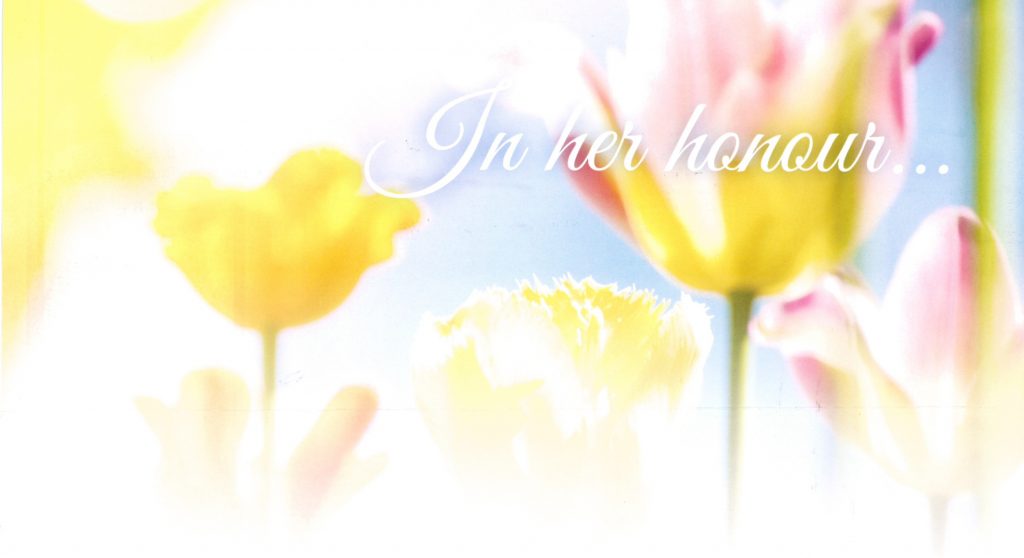 As flowers bloom and Mother's Day approaches, it is a perfect time of year to remember and honour all the special women in our lives.
Spring symbolizes a new season, a fresh beginning; much like the work our agency does to help abused women and their children move beyond violence and abuse. During their stay with us, our clients are provided with education, counseling and support so that when they discharge, they are better prepared to live free of abuse.
Every six days in Canada, another woman is murdered at the hands of her intimate partner. 
This alarming statistic calls for the immediacy of action by all of us.  At Women's Crisis Services, we continually strive to reach out to all women in our community, informing of our services and programming, as it is imperative that women know they have options when abuse and violence enters their lives.
As our agency continues to grow through the rebuilding of Haven House in Cambridge, it becomes even more critical that we secure the necessary funding to continue providing excellence in programming and service delivery.
At this time, we are appealing to your generosity in donating to our agency, so that together we can save one life at a time.
Why not honour the women in your life with a gift to strengthen the future of another mom or woman in need at Women's Crisis Services?
Click Here to donate online or call us to donate over the phone (519) 741-9184.

You can also mail in your donation to Women's Crisis Services
700 Heritage Drive
Kitchener, ON N2A 3N9
It is only in partnership that we can reduce the incidence of violence against women in our community.
Wishing you and yours a wonderful Mother's Day filled with love and kindness