Board of Directors
Women's Crisis Services of Waterloo Region is seeking volunteers with board experience for our Board of Directors. We operate two emergency shelters for abused women and their children (Anselma House in Kitchener and Haven House in Cambridge), plus a regional Outreach program. The Board's primary role is governance and policy setting. Directors contribute 5 -10 hours per month, including monthly Board meetings and committee participation. If you are interested please contact Board.
Vickie Murray, Chair
Terry Wilson, Vice - Chair
Jennifer Eby, Treasurer
Roxanne Foreman, Secretary
Christina Pawliszyn, Director
Al Green, Director
Grahame Farquhar, Director
Angela Wilson, Director
Sarah Robertson, Director
Jane Adams, Director
Stuart McAlister, Director
Heather Cote, Director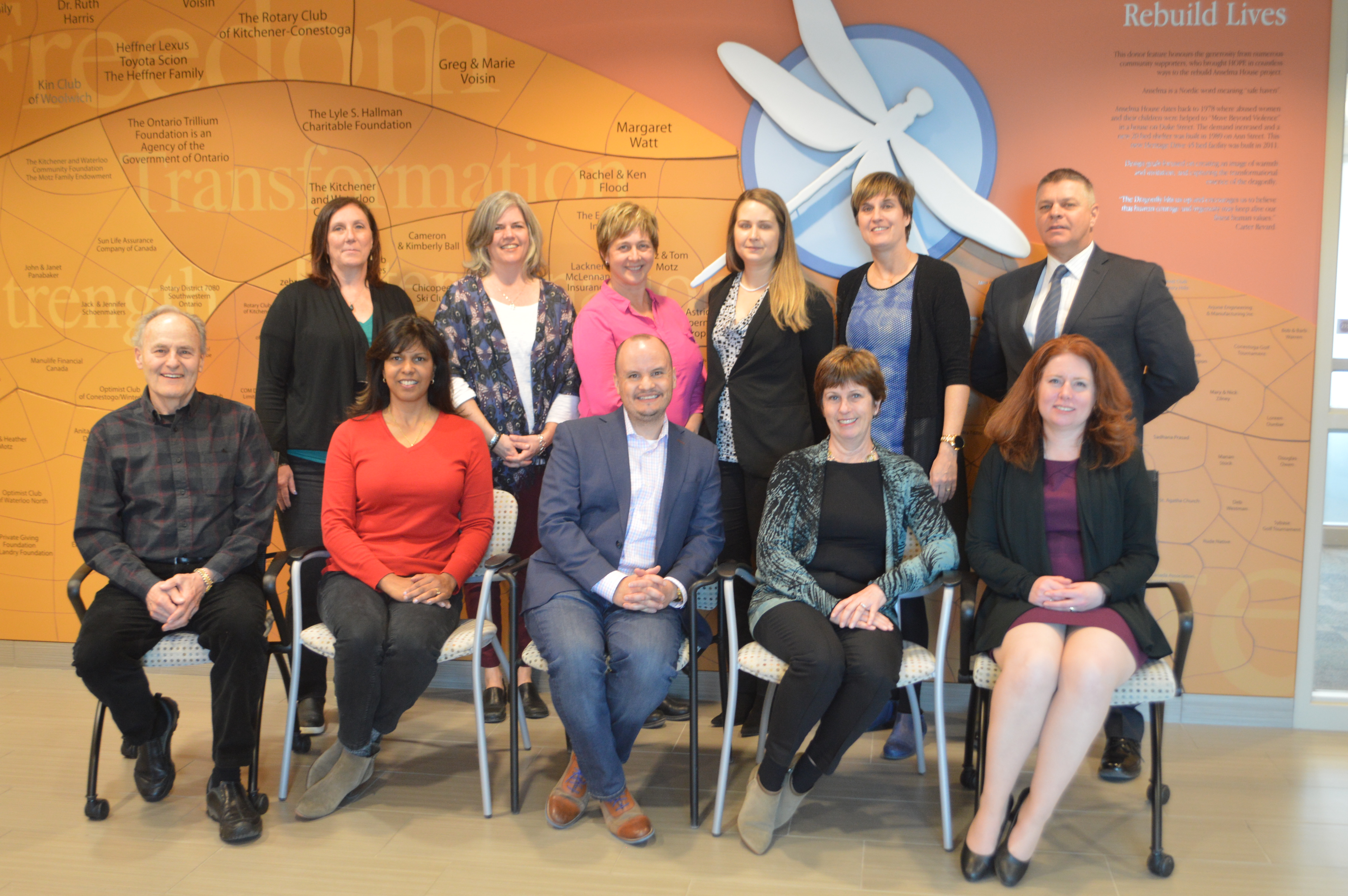 Back row, L to R: Angela Wilson, Sarah Robertson, Vickie Murray, Christina Pawliszyn, Tracey Appleton (term has ended), Al Green
Front row, L to R: Grahame Farquhar, Roxanne Foreman, Mike Farwell (term has ended), Terry Wilson & Jennifer Eby.
Not in photo: Janice Savage (term has ended), Jane Adams, Stuart McAlister & Heather Cote