The She Is Your Neighbour Podcast
In the She Is Your Neighbour podcast we take a deep dive into domestic violence. Through thought-provoking discussions we address hard topics like domestic violence and the drug trade, violence against Indigenous women and girls, barriers for transgender youth seeking support, and more. You will hear real, raw stories from people of all walks of life. Tune in to join us as we explore the realities and complexities of domestic violence.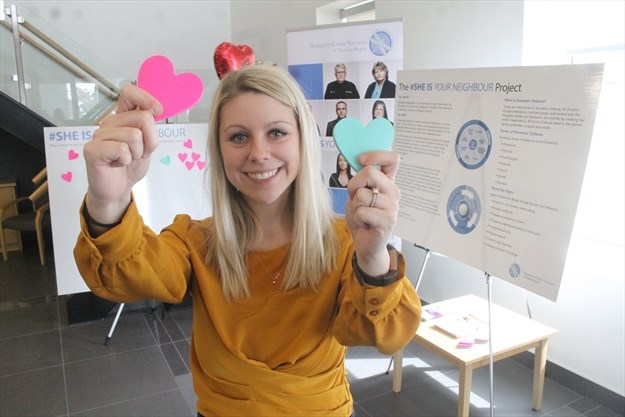 Jenna Mayne
Jenna Mayne is the Communications and Fund Development Manager at Women's Crisis Services and the host of the She Is Your Neighbour podcast. She is passionate about empowering women and shifting public perception of domestic violence.
An avid storyteller, for years she was torn between becoming a journalist and working at a non-profit – now she gets to do both! When she isn't raising awareness and funds, you can find her exploring the outdoors, working on DIY projects, hanging out with her cat, and trying to keep up with the latest TikTok dances.
New Episodes Weekly
Every Wednesday @ 8am
Get the latest project alerts
#SheIsYourNeighbour
We all have a role to play in ending domestic violence