Create your own fundraiser to help abused women and their children
We are fortunate to live in a community that supports Women's Crisis Services through special event fundraising.
See our current and recent third party events.
These events are organized by caring people in the Waterloo Region who see the need and want to help. Third party events raise awareness, funds and donations for the women and children we serve.
Considering holding an event to support us?
Please read our guidelines and use our registration form.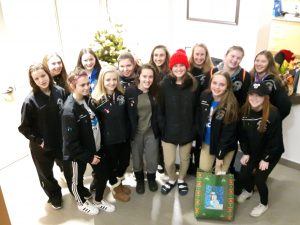 These fundraising events do not involve the provision of participants/attendees, auction items or sponsors as part of our involvement in the event.
We can support your event in many ways and want to hear from you if you are considering directing your support to us!
Please read our  Third Party Events Guidelines and contact us!
We are proud of our community partners and hope that you will find the time to participate and support them as they work on our behalf.
Golf tournaments, fashion shows, runs/walks, car washes, bake sales, tournaments, creative participation and so many more fun and inspiring events are happening in support of WCSWR and we want to hear about them! Contact us to let us know!