Thank you for attending the Women's Crisis Services of Waterloo Region 2020 Annual General Meeting. The decision to move away from an in-person meeting for this year was prompted by our continued efforts to slow the spread of Covid-19.
Ashleigh Weeden is an award-winning rural innovator who splits her time between Ontario's Wellington and Bruce Counties. Ashleigh's work leading Grey County's Connected County Initiative directly contributed to the County receiving recognition as one of the Top 7 Intelligent Communities of 2017 by the Intelligent Community Forum and the top achiever in its population category in the 2018 'By the Numbers' report from the ICF.
Ashleigh also provided strategic communications and community engagement support for the largest publicly-funded regional broadband initiative in Canada to date, and the Southwestern Integrated Fibre Technology (SWIFT) Initiative for several years, where her portfolio included supporting Indigenous engagement in the project. Ashleigh is currently pursuing her PhD in Rural Studies at the University of Guelph, where her research is focused on place-based rural innovation, community capacity building, and future-oriented public policy.
Ashleigh's work is fundamentally concerned with issues of equity, inclusion, and innovation – from broadband infrastructure to economic development, public sector renewal to people-based leadership, Ashleigh's advocacy for thoughtful, evidence-informed approaches to building resiliency while facing multiple uncertain futures can be read in publications like the Torontoist, Canadian Government Executive, Municipal World. She has also provided expert commentary on issues in contemporary rural development to outlets like Buzzfeed News, the CBC, the Philanthropist, the Ryerson Review of Journalism, and many other media outlets across print, radio, television, and podcasting.
You can learn more about Ashleigh's doctoral research and her work as a part of the research team under the Libro Professor in Regional Economic Development here.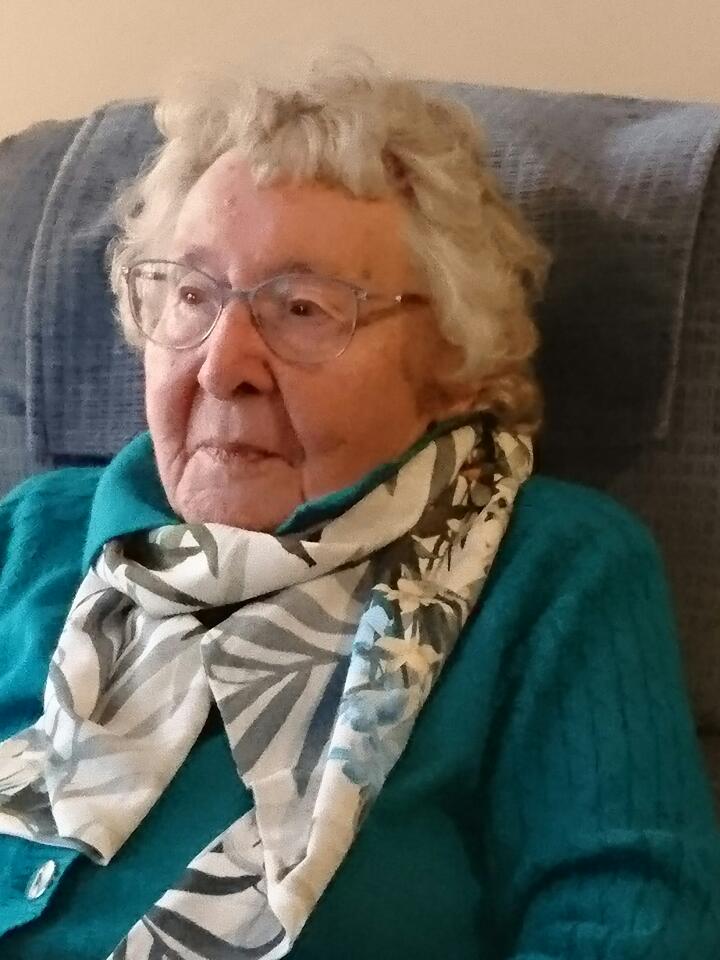 Introducing the Annual Jo Horner Award
March 27, 1925 – March 4, 2020
Jo Horner was a long-time supporter, past Board member and Honourary Life Member of Women's Crisis Services of Waterloo Region.  Jo's leadership helped to lay the groundwork for the organization that we have today.
The Jo Horner award will be presented annually to a volunteer or staff member of Women's Crisis Services who exhibits the following traits:
Determination
A strong desire for positive change and to serve others
Is a genuine active listener
Has a strong sense of community spirit